Banks play an essential role in ensuring your money is safe. Keeping cash by yourself can be dangerous. There are several dangers one is exposed to with carrying money around or holding for themselves. Accidents like house fires occur, and this may lead to your money getting burnt. One can also get robbed anytime and lose all their money. You should ensure your money is safe by depositing it in the bank. Banking institutions can also act as lenders. You can borrow the amount you need from your bank. All you need is to confirm your eligibility before applying. The advancements in technology have seen banks adopt digital banking methods. The conventional virtual banking methods include online and mobile banking. Mobile banking is meant for portable devices like smartphones and tablets. One can download an application of their bank and access the listed services. Banks that are yet to adopt this system have been advised to try it because of the increased number of smartphone users. Mobile banking apps are preferred by many compared to the actual online banking because of the several benefits they have. There are many reasons why you should try mobile banking. They include:
Accessibility
You can access the services of your bank easily through mobile banking. All you need to do is log in using your smartphone and request for the service you need. You can do this anywhere and anytime you want. One can also keep track of their financial records and transactions. Gone are the days when you would line up for hours to get services from your bank because you can now do it at the comfort of your home.
Easy to use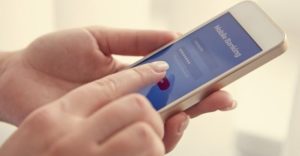 Mobile banking applications are meant for people from all walks of life and different educational backgrounds. You do not need to visit any school to learn how to use these applications. They are designed in a simple way making it easy for anybody to use. They do have a menu button with the different services listed. You should download your bank's mobile app to enjoy the experience.
Secure
Mobile banking is one safe method of keeping and monitoring your money. During transactions, the details are only limited to you and your bank. You can also make payments using mobile banking applications, which reduces the hassle of carrying money around. One does not need to worry when they lose their phone because these apps do not save passwords.…